1984 News Articlesmr. Becker's Classroom
Posted : admin On

12.09.2021
Recent Members
| | |
| --- | --- |
| Christine Schneider | 1971 |
| Diane Bendtsen Diane Bendtsen | 1969 |
| Doug Shreiner | 1971 |
| Duane Tollefson | 1956 |
| John Torvik | 1968 |
| Linda White | 1969 |
| Mike Hudyma | 1996 |
| Yvette Yvette Rucker | 1976 |
5 Things You Should Know About FBI Database: File Size: 201 kb: File Type: doc.
Military Alumni
Honoring Our Heroes
Rock Hudson dies of AIDS at age 59. He's the first major star to fall victim to the disease. Madonna launches her first road show, the Virgin Tour.; Dozens of top-name musicians and bands perform at the Live Aid concerts in Philadelphia and London. Ways to Give; Millikin Fund; True Blue; Center for Theatre & Dance; Big Blue Club; Patrons Society; Planned Giving; Student Class Gift Projects; Our Donors.
1984 News Articlesmr. Becker's Classroom Management
This area is dedicated to our alumni that have served or are serving in our armed forces!
1959–1984 1980–1984 First female police officer to die in the line of duty in New York City. Manton: 1932–2006 1955–1960 Later became a U.S. Barney Martin: Detective 1923–2005 Later became a film and television actor best known for his role as Morty Seinfeld in the television series Seinfeld. Suzanne Medicis No. Classreport.org provides free Class Websites for every graduating class of every high school with free access for all. We are one of the premier social networking sites dating back to 2003. We are a small, family-owned business and yet freely host over a million class websites.
Lost Class Rings
Have you lost your Austin High School class ring? Have you found someone's class ring? Visit our Packers lost class ring page to search for your class ring or post information about a found ring.
Guess Who?
In Memory Of

Showing
Alan Marks was born December 19, 1949 and passed December 28,1074 at the age of 25
Alden Miller was born on Feb. 24,1951 and passed away on Dec. 9, 2002
Allen Cory Olson, 69, of Owatonna passed away peacefully at St. Mary's Hospital on November 26 2020.
He is survived by his daughter Corie (Craig) Hollerud and son Trevor Olson, six grandchildren, brother Steve (Ileen) Olson, Uncle, Don (Carol) Hermanson, brother and sister in laws, Mike (Jo) Hull, Pat Kitching, and Katie Lawrence, many nieces and nephews, and many special friends.
Allen was preceded in death by his former wife, mother of his children, and friend Bridget Olson, and his parents.
Al was born and raised in Austin Mn. After receiving training to weld, he and his family moved to Owatonna. Al worked for the King Co., Advanced Coil, and McQuay International.
He spent his family years attending sporting events his children participated in, family reunions, and fishing trips with family and friends. He also enjoyed taking walks and sharing lunch with friends by Lake Kohlmeier.
He adored his grandchildren and the time spent with them. He would bring them donuts on Saturday mornings and watch birds with them. His youngest grandkids were his "birthday buddies" as they shared a birthday with him.
Al's final days were spent at St. Mary's Hospital where he received wonderful care. The family would like to express their gratitude for the music shared, the chaplain visits, and the wonderful Hospice care given to Al and his daughter during these difficult times. Also thank you to all the friends and family who reached out with encouragement and love.
A memorial will be held at Clasen-Jordan Mortuary at a later date due to current health concerns.
Amy E. Hanson Denisen
Amy graduated from Austin High School in 1984 then went on to manage the County Seat store at OakPark Mall.
She was united in marriage with Gregory Denisen in 1987.
Amy was always happy and smiling - the life of the party. She enjoyed gardening, creating beautiful craft items and especially spending time with her family and friends. Throughout her illness, her positive attitude, courage and love of life were an inspiration to everyone she touched.
Amy Elizabeth (Henderson) Diaz Amy Elizabeth Diaz, 33, of Mankato, died Saturday, Sept. 25, 2004, in Mankato. She was born Oct. 19, 1970, to James and Evangeline (Ahern) Henderson in Farmington. She graduated from Austin High School in 1989 and from South Central Technical College in North Mankato. Amy was employed by Hickory Tech and worked part-time at Mickey's Sports Bar and Grill in Mankato. She enjoyed golf, softball, camping and was a Vikings fan.
Survivors include her children, Ryan and Ashley Diaz, Mankato; parents, James and Eva Jo Henderson, Flandreau, S.D.; sisters, Julie Henderson, Landcaster, Calif.; Kathy (Jimmy) Kinsey, St. Mary's, Ga.; Susan Shirley, Homer, Ga.; brothers, David (Kim) Henderson, Flandreau, S.D; John (Angie) Henderson, Flandreau, S.D.; father of her children, Leon Diaz, Mankato; nieces, nephews, cousins, aunts and uncles. Visitation: 4 to 7 p.m. today, Sept. 29, 2004, at the mortuary and Thursday at the church for one hour before the service. Service: 11 a.m. Thursday at Ss. Peter and Paul Catholic Church in Mankato with Rev. Donald Rauscher S.J. officiating. Funeral Home: Mankato Mortuary, Mankato. Memorials: Preferred, for the benefit of Amy's children.
Friends Grieve For Carbon Monoxide Poisoning Victim - Mankato, Minnesota
Wed Nov 10, 2004
-------------------------------------------
By Lee Bonorden, Austin Daily Herald - Trish Marin is beside herself with grief. Her best friend is dead and it hurts.
After Saturday's benefit, the pain is still as acute as ever.
Amy Diaz was that kind of woman.
'We were close friends,' Marin said. 'Very close. We grew up together in Austin after our families moved hear from Yankton, South Dakota. She was the best friend I ever had.'
Diaz, 33, died of carbon monoxide poisoning three weeks ago in her new home in a Mankato subdivision. It was the first home the woman ever owned.
According to the Mankato Free Press daily newspaper, Diaz was using a gasoline-powered generator to supply electricity to the house, which was not properly ventilated.
David Henderson, brother-in-law of the deceased, and Diaz's 14-year-old son, Ryan, discovered the body.
The teenage son and his 12-year-old sister, Ashley, are living with their father, Leon Diaz in Mankato. Leon and Amy Diaz were divorced three years ago.
The deceased worked at Hickory Tech in Mankato and part-time at Mickey's Sports Bar and Grill, also in Mankato.
Funeral services were held at SS. Peter and Paul Catholic Church in Mankato.
From her obituary-
Amy L. George, 37, of Oakland, died Friday, Aug. 8, 2003, in Austin as a result of an automobile accident.
She was born in Mower County, to John L. and Nancy J. (Gaskill) George.
She loved to play bingo, go garage saleing and attend family outings.
Interment at Oakwood Cemetery, Austin
Rest in peace Amy
Angela (Folken)Macintosh
Class of 1967
Passed Jan 15, 1998

Angela was born in 1949 and passed away at the age of 49
Angela Underdahl
Class of 1989
Passed Mar 06, 2003

Angela Kay Underdahl, 32, of Austin, died Thursday, March 6, 2003, at Methodist Hospital, Rochester.
She was born Nov. 16, 1970, in Austin. She worked several places in Austin, the most recent being Burger King. She enjoyed playing in dart leagues and also playing bingo with her friends. Angie had a special friend in her life, Brian Miller.
Survivors included her parents, Dan and Diane Titus, Austin; son, Codie Miller, Austin; step-brother, David Titus, Austin.
She was preceded in death by her grandparents.
Service was 10:30 a.m. Tuesday, March 16, 2003, at the funeral home with Father Paul Nelson officiating. The casket bearers were David Titus, Tom Anderson, Troy Anderson, Todd Anderson, John Lynch, and Jim Lynch. Interment was at Calvary Cemetery. Mayer Funeral Home was in charge of the arrangements.
Ann Goskesen (Cook)
Class of 1970
Passed Mar 17, 2000

Anne Harriett Cook, age 48, died Friday, March 17, 2000 at the Good Samaritan Center in Albert Lea.
Anne was born Oct. 19, 1951 at St. Olaf Hospital in Austin to Quentin Morland and Bernice Elaine (Baumgartner) Goskesen. She enjoyed doing arts and crafts. She especially enjoyed being with her family.
Anne is survived by four sons: Robert Cook and his wife Kristi of Owatonna and their children Tameara and Cameron; Aaron Cook and his wife Heather of Austin and their children Heidi, Eric and Michael; Wade Cook and his wife Alicia of Elkton and their children Bridget, Jamison and Patrick; and Derrick Cook and Hope of Albert Lea; parents, Quentin and Bernice Goskesen of Austin; sisters, Karen Bell of Albert Lea and Nada Kilgore and her husband Daryl of Columbia, Mo.; brothers Lyle Goskesena and his wife LeAnn of Hartland, Minn. and Dayle Goskesen and his wife Renae of Austin; special friend, Al Dawley of Owatonna; several nieces and nephews and a special niece and God daughter Elaine Erickson.
Anne was preceded in death by her grandparents.
Service: A memorial service was held Tuesday, March 21 at the Crane Chapel with Pastor Randy Petersen officiating.
Interment: Grandview Cemetery
Ann M ( Dahlgrin) Becker
Class of 1967
Passed Mar 18, 2013

Ann attended Austin Community college Ann moved to Bancroft in 1980. She married Tom Becker in1982. She worked in several stores and had a daycare for24 years. She loved kids.they moved to Algonquin in 2011. She enjoyed cooking, quilting, reading ,walking,and swimming. Also her cat grumps she was 64 at the time of her passing.
Anne (Shane)Potter
Class of 1967
(Passed date unknown)

Arlyn F. Vedder, 59, died peacefully at his home in Tempe, Ariz., of natural causes on Dec. 19, 2012.
Arlyn was born July 14, 1953, to Wilmer (Tiny) and Burnice (Redwing) Vedder. He graduated in the Austin High School class of 1971 and got a degree in pharmacy at the University of Minnesota in 1976. He received his master's in 1982. Arlyn retired from Eli Lilly and Co. in 2007 and was presently employed by Humana Company. He enjoyed photography and traveling.
He is survived by his brother, Wayne (Sue) of Owatonna, Minn.; sisters, Donna (Kim) Whiting of Stewartville, Minn., and Ellen (Tim) Kruger of Rochester, Minn.; nieces and nephews, Lindsay (Ryan) Thomas, Tim (Oona) Vedder, Kaylan (fiance Matt Wilson), Jake (Sarah) Whiting and Ike (Maggie) Whiting; and great-nieces and -nephews, Mara, Mason, Miles, Evie, Abraham and Ruth. Tempe Mortuary is in charge of arrangements. There will be no services. Arlyn requested to have his ashes scattered in some of his favorite places. "I had a good run on earth and would like to be remembered for that."
Barbara Susan Earl was born Dec. 29, 1949.
Barbara Susan Earl's parents are Robert Walker and Darlene Mavis (Hyland) Earl.
Barbara Susan Earl married John Warren Zimmerman on August 9, 1969 in Austin, MN. Barbara and John Zimmerman had a son, Matthew John Zimmerman, who died at birth. Barbara and John were divorced later.
Barbara married Gregory W. Hoover in Denver, Colorado. Barbara and Gregory Hoover had a daughter together.
Barbara passed away on April 16, 1996 in Kansas City, Missouri.
Barbara Jo Benner (Feder)
Class of 1971
(Passed date unknown)

Barbara Little
Class of 1970
(Passed date unknown)

Barbara Little passed away from injuries in a car accident in 1976.
Barbara Mortensen
Class of 1970
Passed Sep 14, 2004

Barbara Mortensen was a Dietary Aid. She had one daughter. She passed away at age 53, on Sept, 14, 2004
Beau R. Zabel, 23, of Philadelphia, Penn., formerly of Austin, died in Philadelphia on June 15, 2008.
He was born Sept. 24, 1984 to Douglas Kammeier and Lana Zamora in Austin, where he grew up. Beau attained the rank of Eagle Scout, the honor of vigil as an Order of the Arrow member. He belonged to the National Honor Society and graduated with honors from Austin High School in 2003. In 2007 he graduated from Augustana College in Rock Island, Ill. Accepted into the Philadelphia Teaching Fellows, he was currently living in Philadelphia and scheduled to teach high school math in the fall. He was a proud employee of Starbuck's Corporation.
Survivors include his mother, Lana (Daniel) Zamora, Austin; father, Douglas Kammeier, Iowa City, Iowa; stepfather, Terry Zabel, Chaska; sister, Brook (Samantha) True, Northwood, Iowa; brother, Brice Zabel, Austin; grandparents, Marjorie (Ronald) Halverson, Austin, Jerry Zabel of Wells; aunts and uncles, Sandy (Mark McCulloch) Chaby, Brownstown, Penn.; Dennis (Karen) Hollerud, Austin; Osa (Joseph) Brown, Raleigh, N.C.; Cindy Seavey, Burnsville; John (Dee) Hollerud, Coon Rapids; nephews, cousins, many other relatives and a host of friends.
He was preceded in death by grandparents, Norman Hollerud and Jeannine Zabel; cousin, Zachary Chaby.
Friends and family are welcome to attend a Celebration of Beau's life at 10 a.m., Saturday, June 21, 2008 at Worlein Funeral Home in Austin with Pastor Ron Barnett officiating. Visitation will be from 4 – 8 p.m. Friday, at Worlein Funeral Home in Austin. In lieu of flowers, memorials are preferred to the family.
Becky Stephens (Sauer)
Class of 1971
Passed May 20, 2016

Rebecca was born on October 18, 1952 and passed away on Friday, May 20, 2016. Rebecca was a resident of Austin, Minnesota at the time of her passing. She graduated from Austin High School in 1971 and received her Registered Nursing degree from Riverland Community College. She was married to John Sauer. A funeral service will be held 11:00 am on Wednesday May 25 2016 at St. Olaf Lutheran Church with Rev. Paul Lutter officiating. Friends may call from 4-7 pm on Tuesday at Mayer Funeral Home and also one hour before the service at the church on Wednesday. Interment will be in Grandview Cemetery.
From his obituary-
Bradley James Wencl, 28, of Austin, a former Quality Pork employee, died Monday (March 15, 1993) at his home after a long illness.
Born in La Crosse, Wis., he had attended school in Decorah, Iowa, and after graduating from Austin High School in 1984 served two years in the Marines. He held several jobs, most recently at Quality Pork in Austin.
The funeral was held at Grace Baptist Church in Austin, with the Rev. Jack Dowden officiating.
Burial was in Grandview Cemetery, Austin.
Rest in peace Brad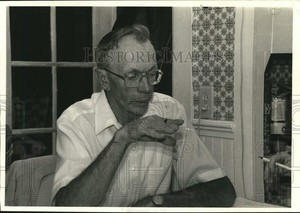 Bradley John Smith, age 57 of Austin died Friday, January 15, 2010 at his home in Austin.
He was born June 1, 1952 in Austin, MN, to Joseph and Betty (Nelson) Smith. Bradley graduated from Austin High School and attended Riverland College, Albert Lea Campus studying food sciences. He was self employed as a jeweler and owned Smith Custom Jewelry. Brad was an avid outdoorsman and enjoyed, hunting, fishing and camping and was a spelunker, spending a lot of time in the caves of Southern Minnesota.
He was preceded in death by his mother, Betty Smith.
He is survived by his son and daughter-in-law; David and Jamie Smith, Minneapolis, MN; daughter, Becky Pearson, St. Charles, MN; Grandchildren Colton and Talyn and father Joseph Smith, Austin, MN and his long-time companion, Louise Lyngaas, Austin, MN.
A memorial service will be held at 2:00 PM Wednesday January 20th at the Clasen-Jordan mortuary Chapel with the Reverend Michael Olmsted officiating. Friends may greet the family for one hour before the service on Wednesday
Classmates Spotlight
1984 News Articlesmr. Becker's Classroom Assessment
Affinity photo designer und publisher. Michelle Schmidt
Class of '69
Alumni Stories
Read and submit stories about our classmates from Austin High School, post achievements and news about our alumni, and post photos of our fellow Packers.
School News
Marie Wilcox Zellmer graduates from Oral Robert University
Marie Zellmer graduated (magna cum laude) form ORU, Tulsa, OK, with a bachelor of science in Christian Care & Counse..
Read More »