All In One Checker Download
Posted : admin On

13.09.2021
WhiteSmoke is fully-featured writing, grammar, and plagiarism checker that is available on a number of platforms.
Pastebin.com is the number one paste tool since 2002. Pastebin is a website where you can store text online for a set period of time.
All-in-One Checker Version 3.7.0.zip download at 2shared. Click on compressed file All-in-One Checker Version 3.7.0.zip to start downloading. 2shared - Online file upload - unlimited free web space.
Download 1Checker for Windows now from Softonic: 100% safe and virus free. More than 409 downloads this month. Download 1Checker latest version 2021.
APEX 3 - THE ALL IN ONE CHECKER ALL CONFIGS INCLUDED Not require Auth. Because it's been cracked Multiple Configs Apex currently includes over 30.
WhiteSmoke is consistently compared to Grammarly, our #1 ranked grammar and plagiarism checker that we've reviewed.
That's some impressive company to keep. How does WhiteSmoke compare? Is it actually a viable alternative to the costly (yet effective) Grammarly?
If you are after an alternative to the Grammarly premium option or a software to help you with online grammar and online proofreading, then you may find White Smoke interesting.
In this WhiteSmoke review, we'll cover more in-depth regarding their grammar check, spelling errors, sentence rephraser, and their passive voice checker. We tested the WhiteSmoke plagiarism checker tool and spelling checker in comparison to the Grammarly software.
So we put WhiteSmoke through the wringer, paying and signing up for the system, then running it through a series of tests to check its accuracy, overall usability, customer service, ease of installation, device compatibility, language inclusion, affordability, and more.
Is WhiteSmoke a good grammar checker compared to other checkers?
Here's how WhiteSmoke stacks up against the competition.
Aug 22, 2017 All-In-One Checker v 4.9.8 (Released 29.07.17 ) # PCR # Contact Us; Powered by Invision Community ×.
| FEATURES | RATING |
| --- | --- |
| ACCURACY | 80% out of 86% |
| DATABASE | 17 Billion + |
| LIMITATIONS | 10,000 Characters Per Review |
| DEVICE USAGE | Unlimited |
| DEVICE COMPATIBILITY | Desktop, Browser, Mobile |
| CUSTOMER SERVICE | 24+ Hours |
| LANGUAGES | 55 Languages |
| PRICING | $6.59/ month (Annual) |
| OVERALL | ★★★★ |
| WEBSITE | www.WhiteSmoke.com |
Disclosure: Grammar Gang is reader-supported. We might earn a small commission if you purchase something through our site.Learn more.
Our Verdict
If you're working on shorter essays or just want to make sure your professional emails are looking good, it's still a good program. Getting the plagiarism checker to work was odd at first. But it should probably be a lot easier once you get the hang of it.
TABLE OF CONTENTS
Pros of WhiteSmoke +
What does WhiteSmoke get right?
Quite a bit, as it turns out.
This is an accurate system that was easy to install. It has a number of features that work together to create a complete grammar experience. It is compatible with multiple devices and translates to a large number of languages.
Let's break down all of this good stuff, one point at a time.
1. Writing Tutorial Features
WhiteSmoke's features all work together like the cells of a body in order to create a full and complete experience that helps to shape better writers.
First, and most importantly, you have the grammar checker.
This complete system checks for a number of common grammatical errors including fragments, run-on sentences, incomplete sentences, subject-verb disagreements, double negatives, tense shifts, spelling mistakes, punctuation mistakes, capitalization, object clauses, comma splices, fused sentences, missing words, and many more.
On top of that, WhiteSmoke includes a number of text and video writing tutorials designed to help better your understanding of what it takes to create quality content. For instance, you get to know more about sentence structure, English grammar, punctuation, and so forth.
Another feature is the Spell Checker, which uses an algorithmic approach to find not only words that are spelled incorrectly, but properly spelled parts of speech that are being used in the wrong context.
WhiteSmoke also features a style correction function. The system corrects common style issues like monotony and constantly switching tenses. These are problems that the built-in grammar checkers in programs like Microsoft Word tend to miss.
The system's punctuation checker is another vital component. Punctuation errors can impact the entire meaning of your writing, and having a system specifically designed to find issues related to punctuation is a huge feather in WhiteSmoke's cap.
2. Accurate System (80% out of 86%)
We always use the same sample article to check these systems. It's packed with plagiarism.
That way, we can create a transparent, unbiased baseline to compare each plagiarism detector's accuracy.
You start off by pasting your content into the blank form on WhiteSmoke's user interface. There are some limitations to how much content you can enter at one time when using the desktop application, but we will go through that in the Cons below.
Once the content has been entered, click "Check Text" to start the process.
WhiteSmoke gets right to work, underlining mistakes, making corrections, and letting you know what kind of mistake it has found.
They use a color-coding system to highlight each type of mistake. Red is a spelling mistake, green is for grammar, and purple is a style issue.
Something I personally like about WhiteSmoke's system is that you don't have to hover over the mistake to see the suggested correction. All recommendations are right above the underlined content for your review.
They also have a reporting system that gives you an outline of the document's corrections. This is a report generated for the first snippet of the sample article that we pasted into WhiteSmoke.
Grammarly rates the article at 85% when we run it through their system. WhiteSmoke, on average, rated the pieces that we uploaded an 8/10, which is 80%. That's a comparable score and it shows that WhiteSmoke holds its own against Grammarly.
Well done!
All In One Checker Anonfile
3. Available on Multiple Devices
WhiteSmoke can be used on a number of different devices:
It can be added to your desktop computer on the Windows or Mac platforms. WhiteSmoke also has a web-based application, which provides the same quality and features without having to download a program.
These applications also work with popular web browsers like Google Chrome, Mozilla Firefox, Safari, Opera, and even unpopular browsers like Microsoft Edge.
WhiteSmoke even has a mobile application, available for both iOS and Android devices. We always love to see a grammar checker that carries over into the mobile world. If you think about how your text vs. how you write on a computer, there is usually a large gap in overall quality.
4. Multilingual Translator (55 Languages)
WhiteSmoke uses a translation system that pulls from 55 different languages. This is a huge advantage WhiteSmoke has over Grammarly, which only pulls from the English language.
The translator features a full dictionary and thesaurus, translations in full text or word by word, usage examples given on a word by word basis, and the ability to work alongside any text application.
This is ideal for English as a Second Language (ESL) students who are looking to better their ability to understand, speak, and write in the English language.
That opens up a whole new demographic for WhiteSmoke, on top of professional writers and college students.
The translator can be used for social networks, international business markets, blogs, professional translations services, and in the academic arena.
5. Easy-to-Install Apps
You cannot download any of WhiteSmoke's applications from the website itself.
You first have to purchase your plan and follow the instructions that WhiteSmoke emails to you.
The email contains a download link and an activation code. Once I clicked on that link, the download began immediately.
Once you accept the license agreement, the download takes off like a shot. It completed in less than 30 seconds on my laptop.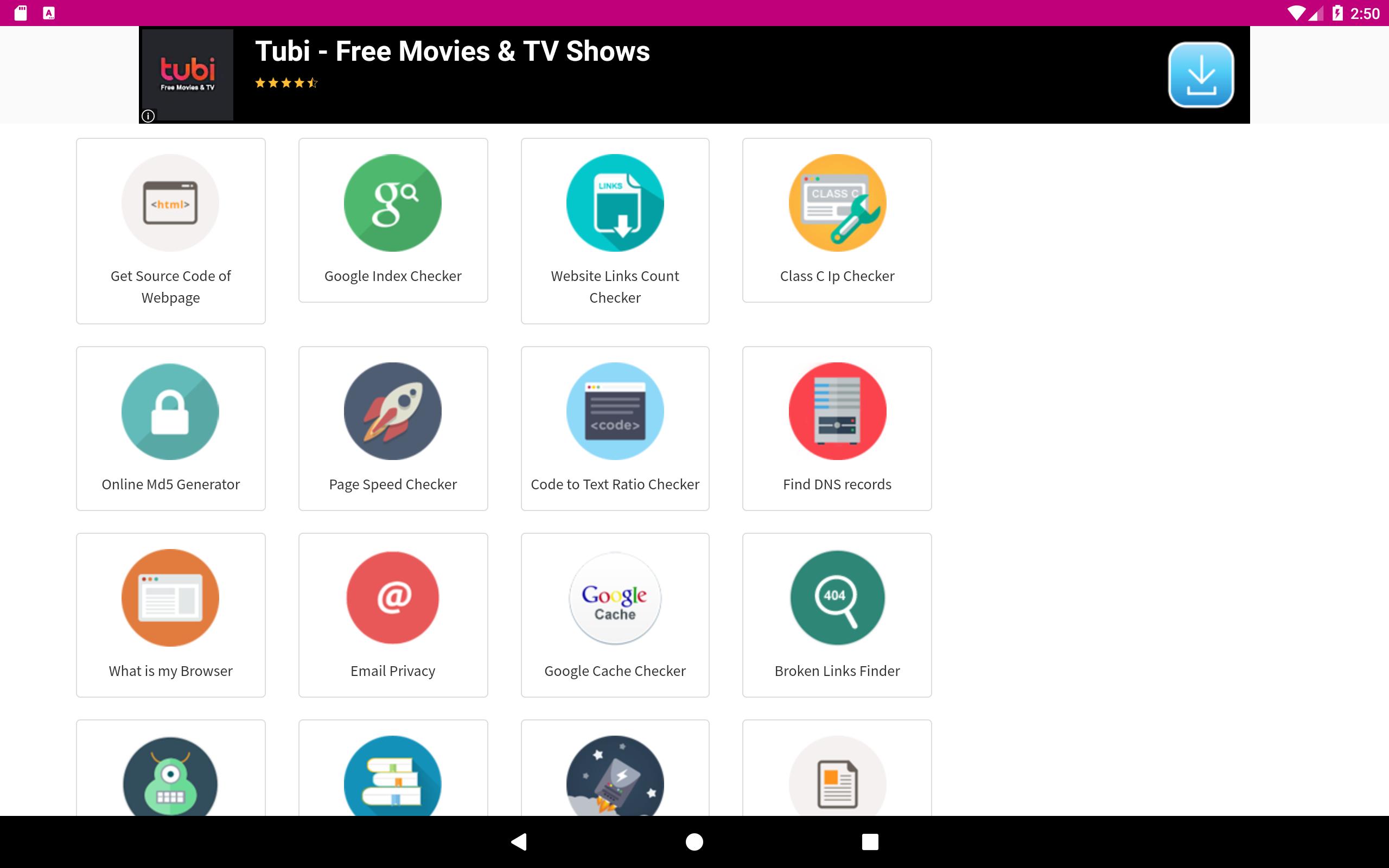 When the installation is complete, you have to enter the activation code that was included in your email to sign in to the service.
That's the entire process. Simple, effective, and you're online within a minute.
Most services allow you to download the applications directly from their website and create login credentials when you purchase a plan. So it was a little odd at first. But it seemed to work smoothly once you're past that point.
WhiteSmoke Cons
Unfortunately, there is no such thing as a perfect system.
And WhiteSmoke is guilty of a few sins.
For starters, we had issues with the WhiteSmoke software and their plagiarism checker — and how it is presented. Their checking limitations were low, and customer service issues plagued our overall experience.
Here's a look at each one.
1. Limited Checking on Desktop App
While we loved the accuracy found within WhiteSmoke's grammar checker, it took forever to get the results that we needed when using the desktop app.
WhiteSmoke's Windows application has a limit of 10,000 characters at a time. That's not 10,000 words, it's 10,000 characters. That means every letter, punctuation mark, and space.
Our sample article, for comparison, is 23,272 characters. That means to get the full results we had to run three separate tests.
Office 365 crack download for mac. Nuts, right?
A mere 10,000 characters are nothing in the grand scheme of things. Our article was only 3,917 words. An author trying to check a 60,000-word novel, or a graduate student trying to check their thesis, would have a long-and-frustrating road ahead of them.
That means WhiteSmoke is great for checking emails, social media posts, and the occasional short essay, but it becomes more of a burden when you try to use it for anything of substantial length through the desktop app alone.
However, this issue does not apply to their web-based application. We were able to paste the entire article into that and get the full report back
Users on the essential and premium plans only receive a license for one computer.
Their business plan (which is by far their most expensive) comes with only three computer licenses. That's extremely limited, especially since Grammarly can connect on up to five devices, and Ginger, another competitor, has no limits in this regard.
2. Confusing Plagiarism Checker on Desktop App
In addition to its grammar checker, WhiteSmoke also has a plagiarism checker. It is a system that pulls from a database of more than 17-billion web pages to check for copied content.
But for the whole first half of my research and review for this article, I was unclear as to whether or not this service actually existed. That's because there is almost no mention of a plagiarism checker on the website.
In fact, when listing the features of this product, the plagiarism checker is not mentioned at all.
It wasn't until I was looking at the various plans offered by WhiteSmoke that I found some kind of proof as to the existence of this mythical function.
When I opened the Windows app for the first time, I saw that there was a section for the plagiarism checker. I clicked on it and attempted to enter our sample article into the interface:
I hit paste and… nothing happened. I hit it again and again and again… and still, nothing happened.
Thinking that perhaps this was an issue with the Windows app, I went over to their web-based platform. Sure enough, there was a tab there for the plagiarism checker. I tried to paste our sample article into the interface and it worked like a charm.
Then I clicked the button marked "Analyze Text" and I waited… and waited… and waited… and waited.
I get that it's searching billions of webpages. But it took at least five full minutes before seeing any results.
3. Slow Customer Service
When I first logged onto WhiteSmoke's website, I got excited because there was a little chat box in the corner.
I clicked on it and was told that the chat team was not available, so I could leave a message.
I asked about the plagiarism checker:
I sent in the message and received a confirmation reply.
After 24 hours with no response, I began to suspect that something was wrong. After all, even if a live chat wasn't 24/7, they would have to be open at some point, right?
I checked back periodically but the service was never online. I decided to send an email to their support team instead.
It has now been more than 24 hours since that was sent, and I have received no response whatsoever.
WhiteSmoke Cost, Plans, & Payment Options
WhiteSmoke is an affordable system, priced well below Grammarly on most plans.
It has three different pricing plans to choose from with two different commitment periods offered.
Annual plans start at $6.99 per month for the essential plan. Premium users pay $9.99 per month, and business users pay a whopping $17.95 per month.
The essential plan works with all browsers and comes with the grammar checker, plagiarism checker, and translator only.
Premium plans include the desktop client, all browsers, Microsoft Office, and Gmail compatibility. Its features include the grammar checker, plagiarism checker, translator tool, one-click instant proofreading, and it integrates with all writing platforms.
I paid for the premium plan:
All In One Checker Download English
The business plan includes everything in the premium plan, plus a three computer license, phone customer support, and an extended download warranty.
Prices are lower with a three-year commitment, with essential plans at $4.44 per month, premium at $8.29, and business coming in at $12.42.
The pricing on the essential and premium plans is fair, but the business plan's pricing seems very high for a service that only offers three connections.
Users can pay WhiteSmoke with a credit card or by using PayPal.
Writing Tutorial FeaturesTutorial Features
Accurate System (80% out of 86%)
Available on Multiple Devices
Multilingual Translator (55 Languages)
Easy-to-Install Apps
Limited Checking on Desktop App
Confusing Plagiarism Checker on Desktop App
Slow Customer Service
Do I Recommend WhiteSmoke?
Yes, depending on what you're looking for.
If Grammarly is too expensive for you and you're looking for a system to check shorter pieces of writing, I think you can't go wrong with WhiteSmoke.
Their limitations around the number of computers that can be connected and the number of characters that can be checked at one time are troubling, though.
If you're working on shorter essays or just want to make sure your professional emails are looking good, it's still a good program.
The business plan also seems overpriced with only three connections. I think most businesses would do well sticking with Grammarly.
Finally getting the plagiarism checker to work was odd at first. But it should probably be a lot easier once you get the hang of it.
Related searches
» telecharger one office one 7
» filesfrog update checker checker что это
» one checker windows 10 ダウンロード
» telecharger msn checker sniffer 2.1.9
» driver checker gratuit a telecharger
» telecharger driver checker 2.7.4 gratuit
» telecharger host checker
» telecharger driver checker 2.7.4
» telecharger host checker juniper
» telecharger filesfrog update checker
telecharger all in one checker
at UpdateStar
More

1Checker 2.1

1Checker is the automated all-in-one proofreading solution for Windows users, offering spell/grammar/punctuation checking, vocabulary enrichment, dictionary, translation and much more. more info..

More

Realtek Ethernet Controller All-In-One Windows Dri 10.25.119.2018

More

Epson Printer Connection Checker 3.2

More

FilesFrog Update Checker 4.3.0.1

More

HP Deskjet F2200 All-In-One Driver Software Rel .3 13

More

Update Checker 1.18

Update Checker helps you to manage updates of certain software such as 7-ZIP, Adobe Air, FileZilla, Firefox, Flash player, Notepad ++, Thunderbird, Winrar or WinSCP. more info..

More

HP Photosmart C4340 All-In-One Driver Software Rel 13.0

More

Driver Support One 1.4.7446.23844

More

UpdateStar Premium Edition 12.0.1923

UpdateStar 10 offers you a time-saving, one-stop information place for your software setup and makes your computer experience more secure and productive. more info..

More

Capture One 6.2

Capture One RAW Workflow Software Capture One handles RAW files from DSLR/P&S cameras. RAW is the 'native' file format of the camera. The main reason for working with RAW files as opposed to JPEG is to preserve image quality. more info..
Descriptions containing
telecharger all in one checker
More

UpdateStar Premium Edition 12.0.1923

UpdateStar 10 offers you a time-saving, one-stop information place for your software setup and makes your computer experience more secure and productive. more info..

More

Google Chrome 88.0.4324.104

Chrome is a web browser developed by Google. It is characterized by its speed and many innovative features. more info..

More

Realtek High Definition Audio Driver 6.0.9030.1

REALTEK Semiconductor Corp. - 168.6MB - Freeware -

Audio chipsets from Realtek are used in motherboards from many different manufacturers. If you have such a motherboard, you can use the drivers provided by Realtek. more info..

More

WinRAR 6.00.0

WinRAR is a 32-bit/64-bit Windows version of RAR Archiver, the powerful archiver and archive manager. WinRARs main features are very strong general and multimedia compression, solid compression, archive protection from damage, processing … more info..

More

Adobe AIR 32.0.0.125

The Adobe AIR runtime lets developers use proven web technologies to build rich Internet applications that run outside the browser on multiple operating systems. more info..

More

TeamViewer 15.13.6

TeamViewer is the fast, simple and friendly solution for remote access over the Internet - all applications in one single, very affordable module: Remote access to PCs and servers via InternetInstantly take control over a computer anywhere … more info..

More

NVIDIA PhysX 9.20.221

NVIDIA PhysX is a powerful physics engine which enables real-time physics in leading edge PC and console games. PhysX software is widely adopted by over 150 games, is used by more than 10,000 registered users and is supported on Sony … more info..

More

Adobe Flash Player ActiveX 33.0.0.432

Adobe Flash Player ActiveX enables the display of multimedia and interactive content within the Internet Explorer web browser. more info..

More

VLC media player 3.0.12

VLC Media Player Foot Pedal allows VLC Media Player to be used as transcription software for transcription of all types of media files with full foot pedal support. more info..

More

Mozilla Firefox 84.0.2

Coupon Search Plugin for Firefox, find some of the best discounts and deals around from the best retailers on the net. Coupons, discount codes and more. CouponMeUp have thousands of the best coupons from hundreds of online retailers. more info..
Additional titles containing
telecharger all in one checker
All In One Checker Download App
More

Realtek Ethernet Controller All-In-One Windows Dri 10.25.119.2018

More

Epson Printer Connection Checker 3.2

More

HP Deskjet F2200 All-In-One Driver Software Rel .3 13

More

HP Photosmart C4340 All-In-One Driver Software Rel 13.0

More

Driver Support One 1.4.7446.23844
Most recent searches
All In One Checker Download
» may cad nl
» hp recovery manager français windows 7
» calps desinstallation protocol handler
» live updates msi
» samsung allshare letöltés windows 10
» pctv usb stick 72e driver download
» cool control dowload
» flowcode free applications
» baixar driver de rede
» intel cpu run time paccage download
» easy kamera laptop installieren
» сетевой кантролер realtek драйвера
» etdware touch pad asus
» secomea linkmanager download
» lonmaker turbo editions
» free download presentation tube recorder
» k-lite mega codec pack 15.9.8
» creality slicer software
» mobile genie official site
» 4 g litewifi driver